Automation experts to help you find the right long-term solution for your business. Our Warehouse Management System (WMS) will help optimize efficiency in your warehouse.
Russell Conveyor & Equipment provides complete Warehouse Control System (WCS) & Warehouse Execution System (WES) software application packages that scale based on the application. With our WCS Systems, our experts use a wide range of real-time control systems to optimize and improve supply chain efficiency throughout any warehouse or distribution center (DC).
Advantages of Russell Control System Software Application
Adaptable and flexible to meet your specific system requirements
User-friendly design
Support service experts are available 24/7, whenever you need us
Enhance, expand, or improve new or existing system configurations
Russell Control System® (RCS) packages are a great software solution for new installations as well as retrofits.  We can integrate with a new or existing conveyor system with zero impact on current system operations during setup. We can adapt your existing system to current global supply chain demands. Let our procurement and supply chain management (SCM) experts help you find the most efficient way to change your raw materials to finished products or services.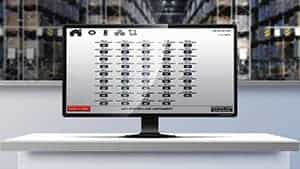 Consumers are spending more than ever due to pent-up demand over the past several years. With this sharp uptick in demand, automation should be on the radar for all manufacturing and distribution facilities. Creating a programmable warehouse environment should be a profitable and affordable solution for automated warehouses.
Many supply chain executives utilize platforms that are severely outdated and have reached end-of-life. We can help you take control of your supply chain activities by bundling the power of reliable Programmable Logic Controllers (PLCs) with our Russell Control System® Software. By doing this, we deliver a product development solution that is extremely robust and maintains its user-friendly design. This allows us to bring new life to older automation systems and material handling sub-systems and equipment. We can save companies substantial money by not purchasing new equipment.
RCS® allows your facility supply chain managers to take control of the manufacturing operations and supply chain logistics. This is accomplished by having your order fulfillment at maximum capacity. Our automated equipment and automated technology will give you a competitive advantage.
We offer sortation systems, material handling, robotics, Automated Guided Vehicles (AGV) , and in-motion scaling/weighing systems. Our business process offers a flexible and adaptable solution to fit your system requirements. Due to the increasing pressure and demands of omnichannel distribution, we are here to meet your warehouse operation management system needs.
Take control of your automated material handling equipment and processes. Our desire is to help you effortlessly manage the day-to-day real-time activities within your facility. Why choose us? Our products and services are reliable, efficient, and made in North America.
We're here and we care. Let our knowledgeable experts help with your overall supply chain strategy and assist you every step of the way.
Download your free Warehouse Control System brochure.
Learn how Russell Conveyor & Equipments's warehouse control system (RCS) software can help you with a long-term software solution for your business.
Adaptable
User-friendly
24/7 Support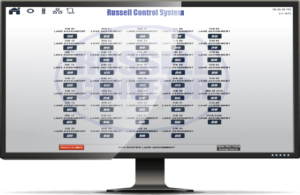 Join the thousand's already receiving news and updates from Russell Conveyor.